Worldwide Orders and Delivery
Click on flag to purchase for deliveries to your country
Order Products – Malaysia
FREE Shipping for Orders From Malaysia:

You can now order online and pay using PayPal, credit cards or by online banking – click on products below or here.
To improve your body's immunity

Advanced Formula
Ultimate immunity booster for those with illnesses

Advanced Formula Plus
To improve your body's immunity, suitable for children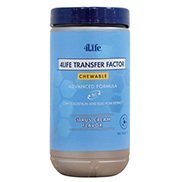 Advanced Formula Chewable
Great tasting anti-oxidant juice with Plus Advanced strength

RioVida
RioVida in convenient packs

RioVida Burst
For those with cardiovascular health problems

Transfer Factor CV
For those with diabetes

TF Glucoach
For Weight Loss and Muscle Growth

Pro-TF
For Anti-Aging & Sexual Vitality

Renuvo
Click on above product images for more details or to order.
FREE shipping within Malaysia (Retail orders only).
Download 4Life Product Catalog (Malaysia)
Purchase at distributor prices