FREE Shipping
ONLY products purchased from THIS website comes with FREE shipping within Malaysia (via courier service). Orders received before 12 pm will be processed on the same day and shipped on the next working day, except for promotional items which might be slightly delayed due to additional handling time.
Orders from MyShop WILL incur shipping charges as you will be buying direct from 4Life.
International orders (from outside Malaysia) can only be accepted on our 4Life International Store. Please select the country for delivery at the top bar when you enter the store.
We do not accept product returns unless product is damaged, expired or wrongly delivered. The cost of returning the product will be borne by the customer and only unopened or unused product can be returned.
PayPal Buyer Protection has you covered. Although we guarantee our deliveries, you can also get a full refund if an eligible order isn't significantly as described, or doesn't arrive at your doorstep.
Security – Buy with safety in mind
At My TransferFactor we put security and privacy at the top of our concerns. You can make purchases online here or you can also visit our 4Life offices to make a purchase. If you are purchasing online we would want to assure you that we put priority on online purchases to ensure that it is as secure as possible. All our credit card payments are processed by PayPal or Stripe using industry-leading technology (such as SSL and TLS) to keep your information safe.
PayPal and Stripe automatically encrypts your confidential information in transit from your computer to ours using the Secure Sockets Layer protocol (SSL) with an encryption key length of at least 128-bits (minimum level required standard). Before you even register or log in to the PayPal/Stripe, our server checks that you're using an approved browser – one that uses SSL 3.0 or higher. If you are using your credit card we offer PCIDSS or "Payment Card Industry Data Security Standard" which is a must to handle credit cards transaction and administered by the Payment Card Industry Security Standards Council.
Once your information reaches the PayPal/Stripe site, it resides on a server that is heavily guarded both physically and electronically. PayPal/Stripe servers sit behind an electronic firewall and are not directly connected to the internet, so your private information is available only to authorized servers (and are never revealed to us).
We also offer FPX for online banking transactions which uses high standards of authentication and certification to ensure all transactions are secure. Every transaction is heavily guarded behind their Internet Banking next-level encryption. You will never have to share your Internet Banking account details whenever you shop with us.
Your online banking FPX transactions will be handled by Stripe which is a PCI Service Provider Level 1 (the highest grade of payment processing security). You can rest assured that your information is safe and secure and your payment will be made to them, again ensuring that your banking information are never revealed to us.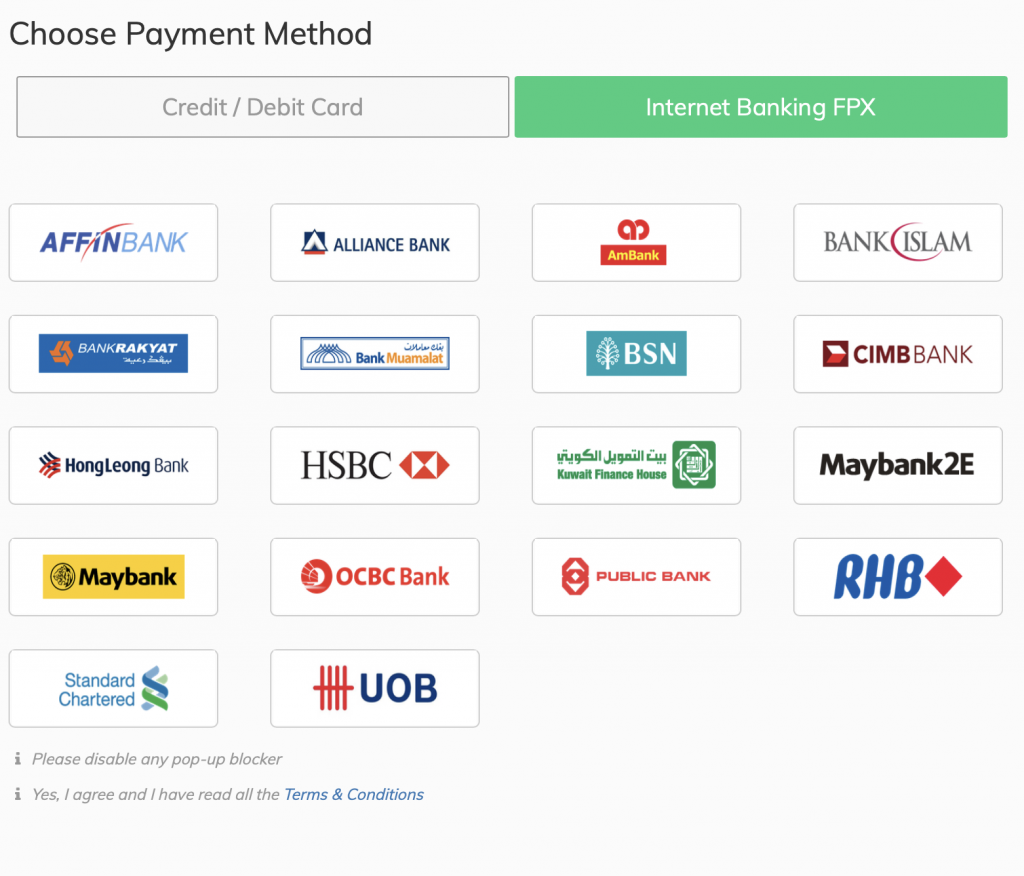 Privacy Statement
We are the sole owners of the information collected on this site. We only have access to/collect information that you voluntarily give us via email or other direct contact from you. We will not sell or rent this information to anyone.
We will use your information to respond to you, regarding the reason you contacted us. We will not share your information with any third party outside of our organization, other than as necessary to fulfill your request, e.g. to ship an order.
Unless you ask us not to, we may contact you via email in the future to tell you about specials, new products or services, or changes to this privacy policy.
Disclaimer
Information on this website is provided for informational purposes only. It is not meant to substitute for medical advice provided by your physician or other medical professional. You should not use the information contained herein for diagnosing or treating a health problem or disease, or prescribing any medication. You should read carefully all product packaging and labels. If you have or suspect that you have a medical problem, promptly contact your physician or health care provider. Information and statements regarding dietary supplements have not been evaluated by the Food and Drug Administration and are not intended to diagnose, treat, cure, or prevent any disease.