Plastic pollution is a pressing environmental issue that requires immediate attention. One of the most effective ways to combat this problem is by opting for eco-friendly products. In this article, we will introduce you to 10 Ozo EcoPro products available at Herbspro. These eco-friendly alternatives not only help in reducing plastic waste but also promote a sustainable lifestyle.
The Benefits of Palm Leaf Plates and Eco-Friendly Products
Palm leaf plates, like those offered by Ozo EcoPro, are an excellent example of eco-friendly products that can significantly reduce our environmental footprint. Here's why:
Sustainable Material: Palm leaf plates are made from naturally fallen palm leaves, which means no trees are cut down in their production. This makes them a renewable and sustainable resource.
Compostable: Unlike plastic, palm leaf plates are 100% compostable eco friendly tableware. They decompose naturally within a few months, returning valuable nutrients back to the earth.
Chemical-Free: Palm leaf plates are made without the use of chemicals, toxins, or glues. They are heat-pressed, which means they retain their natural color and unique texture.
Durable and Leak-Proof: Despite being made from leaves, palm leaf plates are incredibly sturdy and leak-proof. They can handle hot, cold, and even liquid foods without getting soggy.
Microwave-Safe: Palm leaf plates can safely be used in the microwave, making them a convenient choice for a variety of meals.
The Impact of Plastic Pollution on the Environment
Plastic pollution is a significant environmental issue that poses a threat to our ecosystems, wildlife, and even our health. Here's why:
Non-Biodegradable: Most plastics are non-biodegradable, which means they don't break down naturally. Instead, they slowly fragment into smaller pieces known as microplastics, which can persist in the environment for hundreds of years.
Harm to Wildlife: Animals often mistake plastic waste for food, leading to ingestion and entanglement. This can cause injury, illness, and even death.
Toxic Chemicals: Plastics can leach harmful chemicals into the environment. When ingested by animals, these chemicals can bioaccumulate up the food chain, potentially impacting human health.
Marine Pollution: A significant amount of plastic waste ends up in our oceans, creating vast garbage patches. This not only harms marine life but also affects the health of our oceans and the communities that rely on them.
(Watch the video of the eco-friendly tableware from Ozo EcoPro: stunning palm leaf plates for unforgettable events!)
Eco-Friendly Tableware: A Sustainable Alternative
In our quest to reduce plastic waste and promote a sustainable lifestyle, eco-friendly tableware plays a crucial role. Products like palm leaf plates, compostable plates, and eco-friendly plastic alternatives are not only environmentally friendly but also add a unique touch to your dining experience.
Palm Leaf Plates and Bowls
Palm leaf plates and bowls, like those offered by Ozo EcoPro, are a perfect example of eco-friendly tableware. Made from naturally fallen palm leaves, these plates and bowls are sturdy, leak-proof, and microwave-safe. They are also compostable, meaning they decompose naturally and return valuable nutrients back to the earth. With their unique texture and natural color, palm leaf plates and bowls add a rustic charm to your table setting, making them perfect for any occasion.
Eco-Friendly Plastic Alternatives
While plastic has been a popular choice for tableware due to its convenience, the environmental cost is too high. Eco-friendly plastic alternatives, like those made from plant-based materials, are a great solution. These products offer the same convenience as traditional plastic but without the harmful environmental impact. They are typically compostable or recyclable, making them a much greener choice.
Compostable Plates
Compostable plates are another excellent eco-friendly tableware option. Made from various materials like sugarcane, bamboo, or cornstarch, these plates are sturdy, durable, and suitable for a variety of foods. Best of all, they can be composted after use, reducing waste and contributing to a healthier environment.
Environmentally Friendly Party Supplies
Planning a party? Consider using environmentally friendly party supplies. From palm leaf plates and bowls to compostable cutlery and eco-friendly plastic alternatives, there are plenty of options available. These products not only reduce your party's environmental footprint but also set a positive example for your guests. Plus, with their unique designs and sustainable materials, eco-friendly party supplies can add a unique and stylish touch to your event.
Making a Difference with Herbspro
At Herbspro, we believe in the power of individual actions to make a significant impact. By choosing eco-friendly products like Ozo EcoPro's palm leaf plates, you're not just opting for a sustainable alternative to plastic; you're also contributing to a larger movement towards a more sustainable and environmentally-friendly world.
In addition to offering eco-friendly products, we also strive to educate and inspire our customers about the importance of sustainability. We believe that knowledge is power, and by understanding the impact of our choices, we can make more informed decisions that benefit our planet.
Eco-Friendly Tableware: A Sustainable Choice
Ozo EcoPro offers a range of eco-friendly tableware made from palm leaves. These include:
Eco-Friendly Bowls and Cutlery
In addition to plates, Ozo EcoPro also offers eco-friendly bowls and cutlery:
Conclusion
Choosing eco-friendly products is more than just a trend; it's a commitment to our planet and future generations. By opting for products like Ozo EcoPro's palm leaf plates, we can reduce plastic waste, promote sustainability, and contribute to a healthier and greener planet.
Explore the wide range of eco-friendly products available at Herbspro and make a sustainable choice today. Remember, every small step counts, and together, we can make a big difference. Share this article with your friends and family to spread the word about the importance of eco-friendly products. Let's work together to create a greener and healthier world
Source link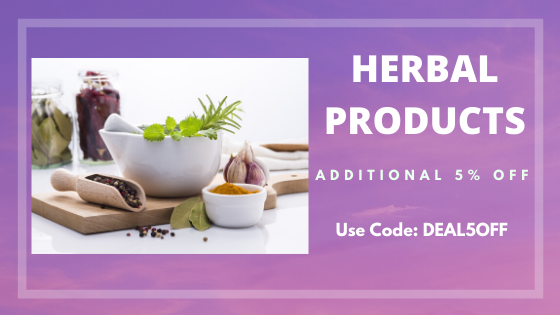 Use code CLEARANCE at checkout